Control4 Home Entertainment Solutions 
From homes small to large, new and old, Control4® delivers power and performance on one system that coordinates the technology in your house into complete, brilliant experiences—interactions that fit your lifestyle and are easy for your family to enjoy.

With one touch, you can dim the lights, stream high-resolution music, turn up the heat, lock the doors and arm the security system. Check in on cameras to see who's ringing the doorbell while you are in the next room or the next time zone. It's a smarter living experience. You'll wonder how you ever lived without it.
While many smart products are available today, it isn't until these devices work together in orchestration that you experience the magic of a smart home. With a Control4® home entertainment system, the magic is in your hands and in your home.
The Control4® platform is the operating system of your smart home. By connecting to and managing the many devices in your home, this robust and reliable platform enables your favorite products to work together in orchestration, personalized to the way you live. While most of today's home networks are not ready for the expanding requirements of a smart home, Control4® is ready and so are you.
Get Your
FREE

Consultation & Estimate
---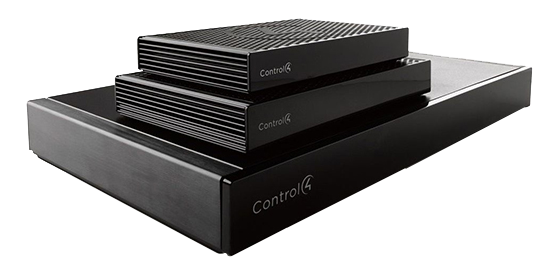 EA Series Controllers
As the brain of your smart home, the controller manages your home automation system, creating a seamless integration of your devices. Everything works together—from lighting and climate control, to 4K high-definition video and high-resolution music, to door locks and security systems. Depending on the size of your home or the scope of your project, you can start with a one room solution and build on over time, or go big out of the gates and automate the entire house. Your dealer will help determine the best controller to suit your smart home needs.

Amplifiers and Receivers
Deliver high-quality, high-resolution audio to up to eight stereo zones. Regardless of the size of your home or project, you'll enjoy lots of power for your multi-room audio system.

4K Video Matrix Switches
Control4 matrix switches deliver world-class distribution of your source material to every room in your home. 4K Ultra HD products feature HDCP 2.2 compliance, making them compatible with current and future 4K content to let you enjoy copy-protected 4K content on every TV throughout the house.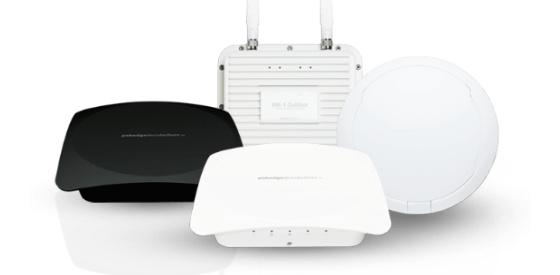 Superior Networking from Pakedge
A strong network is the foundation of any connected home. Pakedge networking products are purpose-built for performance and incredibly fast speeds. Wireless devices, routers and switches handle significant streams of high-bandwidth traffic, so whatever connected devices you bring into your home, you can rest assured they'll perform just as they should. Pakedge delivers unsurpassed reliability and consistency. From a few connected devices to a fully-automated home, Pakedge can evolve when your needs do.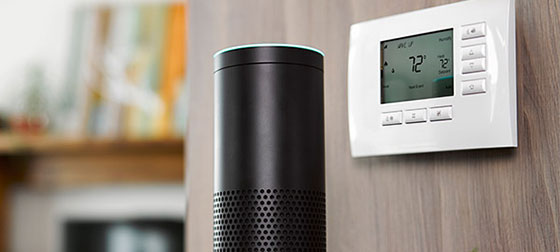 Voice Control with Amazon Alexa Integration
Enjoy hands-free control of your entire Control4 Smart Home using the Amazon Echo, Dot, Tap, and/or FireTV.
With a simple voice command, turn on/off or dim/raise a single light, activate a lighting scene, or adjust the thermostat. Start the music for dinner guests or queue up the movie for family night. Control of your home has never been so convenient (or fun!).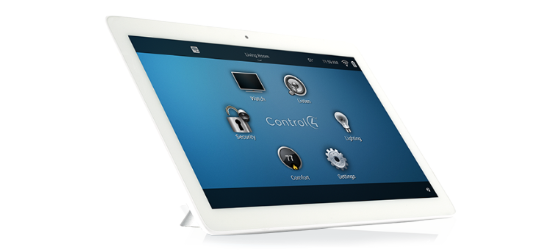 Touch Screens
T3 Series touch screens provide dedicated, responsive and elegant control of your home. Featuring a gorgeous, low-profile design with edge-to-edge glass and stunning, high-resolution graphics, these touch screens look amazing on any wall or surface in your home.

SR-260 System Remote Control
The perfect hand-held interface to the whole home. Unlike other one-room remotes, the Control4 SR-260 has the power and intelligence to manage more than just your audio/video gear. You can even add control of shades, thermostats, door locks and more.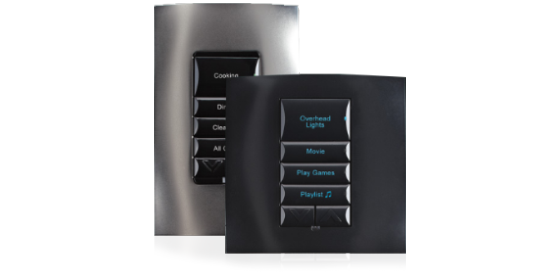 Configurable Keypads
Whether wired or wireless, Control4 keypads provide a stunning interface for any Control4 Smart Home, combining flexible button configurations with beautiful colors and finishes. Customizable, backlit engraved buttons allow for quick control of music, movies and more.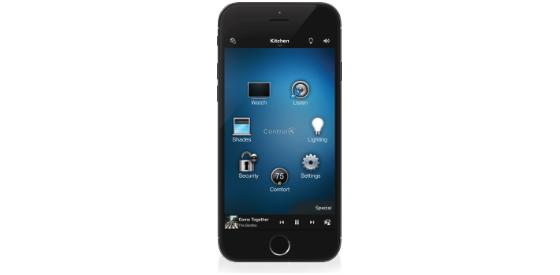 Control4 App
Your iOS or Android mobile device connects directly to your system, allowing for full control and management of your smart home.
Add a 4Sight subscription and you'll enjoy that same control from anywhere in the world, right from your hand (or even on your wrist!). You can even receive important notifications about the status of your system, such as "Garage door open" or "Water leak detected."